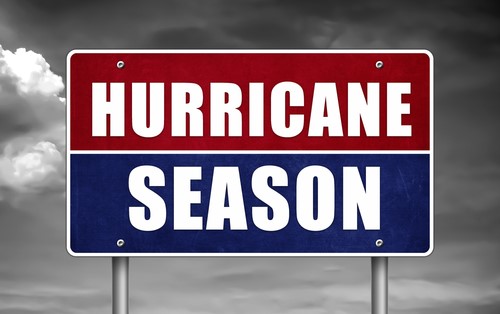 With Hurricane Season upon us and flooding possible in the DMV, property owners with private wells need to know how to prevent their well from being contaminated and what to do if their private well has been affected.
Soaking rains mixed with already saturated soil in Maryland, Delaware and Virginia may mean well water systems that aren't located in a flood-prone area could flood.
What to do to prepare your well for floodwaters:
Private wells that are located in a flood-prone spot should be fitted with a flood-proof well cap. These caps are watertight and prevent floodwaters from entering the wellhead.
Make sure the surface seal outside the casing is in good shape.
Turn off the electricity to your pump just before the flood event is expected. Do not turn it back on until after the floodwaters recede.
Stock up on drinking water and store them where they won't get flooded so you have drinkable water until your well is deemed safe.
How to know if your well has been contaminated:
Floodwaters may have dislodged or damaged parts of the well. Check for cracks in the well casing or well cap.
Look for sediment in and around the well that was brought in by floodwaters.
Check the ground around the well. Are there signs of erosion? This could mean floodwaters have leaked into the well.
Safely, visually look for electrical wires that are still submerged. They can be dangerous.
If you are unsure about contamination, err on the side of caution and have your well water checked by a licensed professional.
What to do if your well is flooded:
Do not turn on the pump. This could cause an electrical shock and damage the pump.
Remove visible mud or other debris from the well casing and other accessible components.
Regrade the ground around the well casing if surface water is flowing toward it.
Assume the water is contaminated with bacteria that makes it unhealthy to use. Do not use it to drink or wash dishes until it has been properly disinfected.
Hire a professional to perform an electrical inspection.
Perform a disinfection of a well that has shown no structural damage. You may want to hire a professional to do this. The Environmental Protection Agency has a disinfection process you can follow if you choose to do this yourself.
The MDE recommends the following steps to disinfect your well water:
Mix 2 quarts of liquid chlorine laundry bleach with 10 gallons of water and pour the mixture down the well.
Open all taps in the house until the water smells of chlorine. This process is effective as a disinfectant if the pH of your water is between a 6 and 7. If you are unsure, hire a licensed professional to disinfect your well.
Connect a hose to an outside tap and recirculate water backing into the well. Do not use your household taps for 24 hours.
Flush the lines running most of the water through a garden house until the chlorine is flushed out of the system.
Is my flooded well water safe?
After you have hired a professional or disinfected a well yourself, contact your local health department to have your well water sampled and tested for contamination or you can call us at (786) 474-3151.